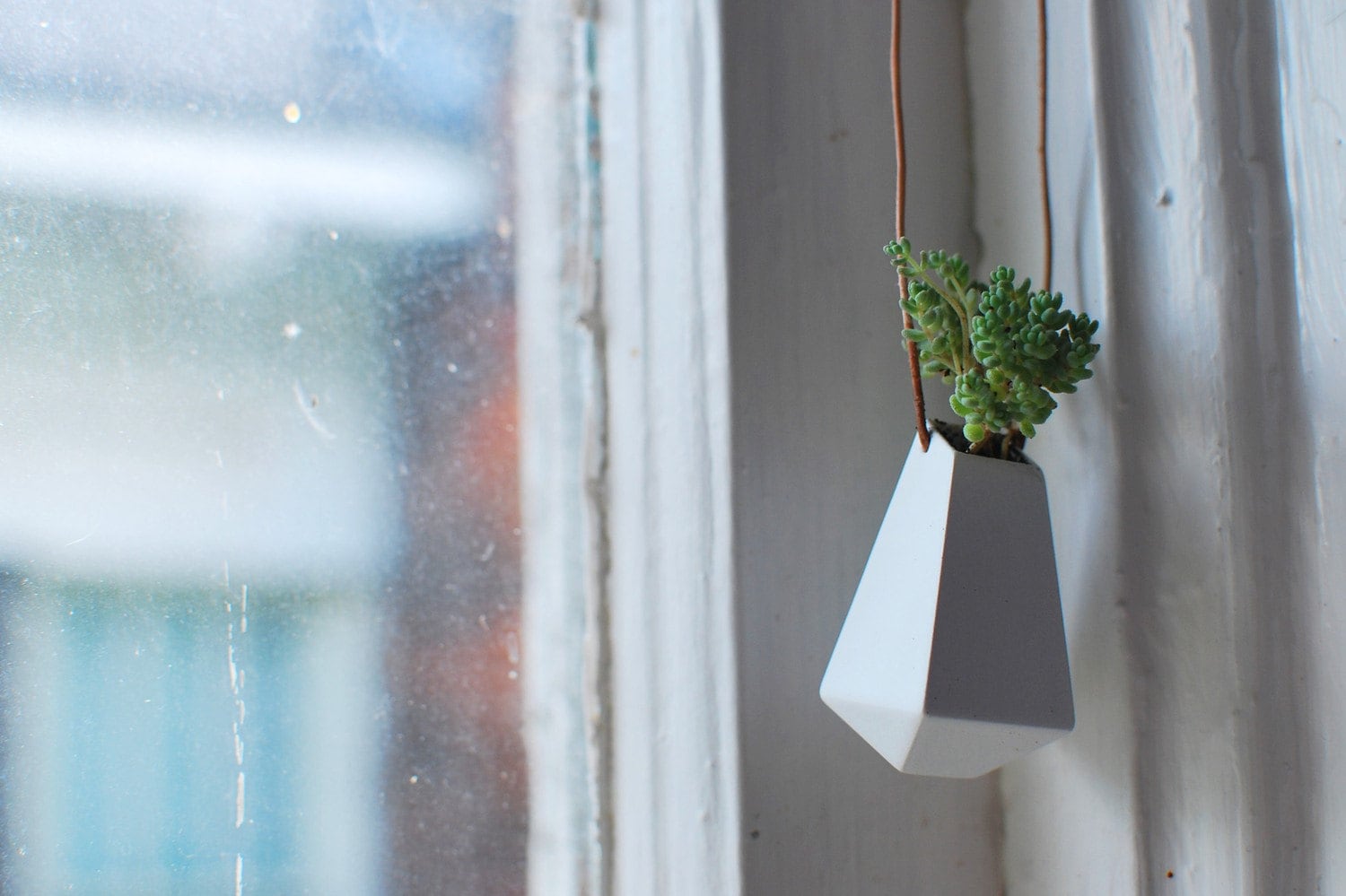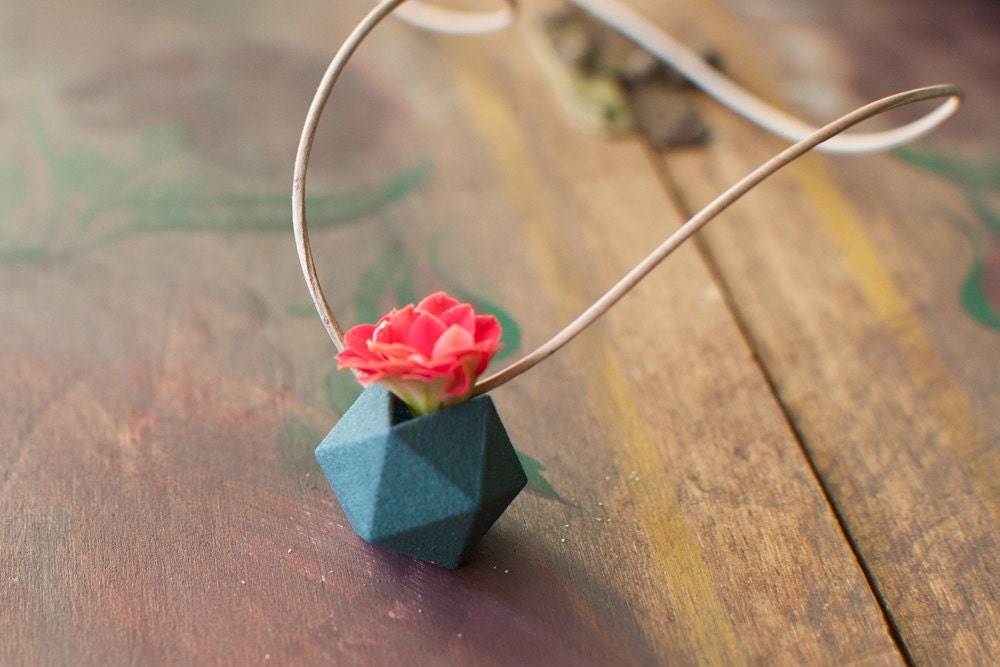 Wouldn't you like to carry around a small plant with you during the day? This necklace will let you do just that, and also bring fresh air along with you. The icosahedron is a form that has inspired artists and scientists for centuries with its symmetry and elegance. This piece adds a bit of geometric flair to any outfit as well!

This wearable planter is created digitally with modeling software and is then 3d printed out of nylon and hand dyed and sealed.
These planters are the creation of
Colleen Jordan
and grew out of a semester-long research project that she was working on at Georgia Tech. You can buy them from
her Etsy store
for $55 each.