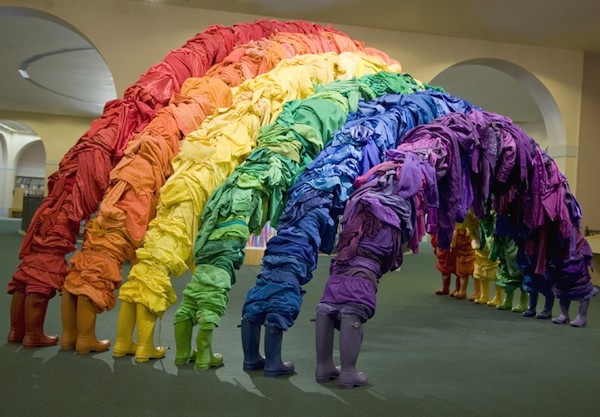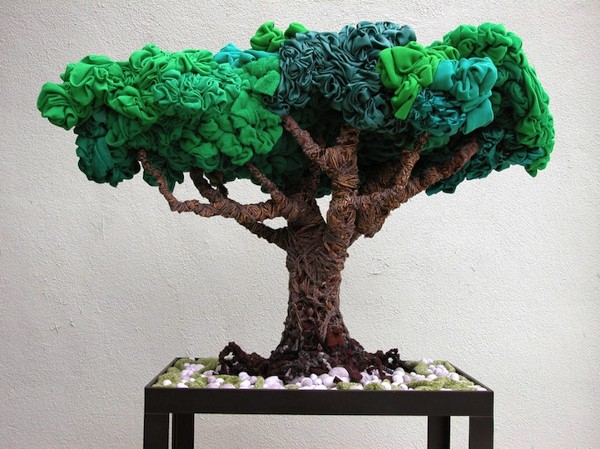 2
2 posts in one day!! When I saw these images on the internet I could not resist the temptations to dedicate a post to Guerra de la Paz,
http://guerradelapaz.com/book8/book.html
Guerra de la Paz

is the composite name thas represents the creative team efforts of Cuban born artist, Alain Guerra and Neraldo de la Paz.
Their work is based on a combination of traditional disciplines and experimentation. They have created a series of sculptural art works out of discarded, recycled clothing. The figures of sculptural iconography are made from t-shirts, shoes, boots, socks and more, many of which have been dug out of secondhand stores in Little Haiti, Miami. The message Guerro De La Paz conveys with their recycled clothing art is about the consume-and-discard nature of our mass-produced lifestyles.