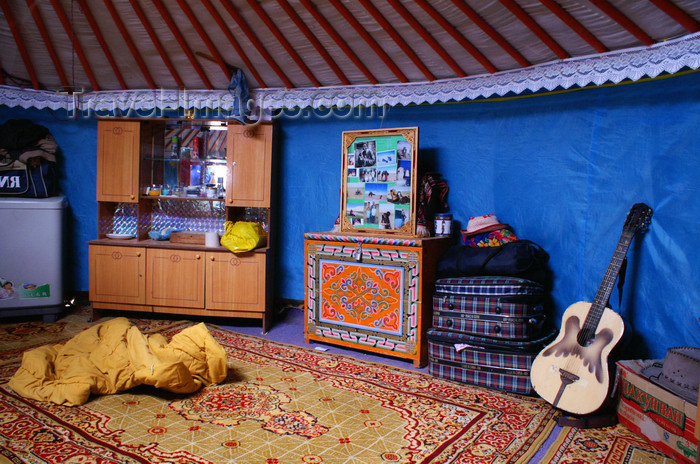 I do love to daydream about different places where to live. Mongolia is one of those (ok, maybe not for a long time, but why not??). I love the Mongolian Yurt and Mongolian furniture in general.
Traditional yurts consist of an expanding wooden circular frame carrying a felt cover. I like the idea that yurt is designed to be dismantled and the parts can be carried compactly on camels or yaks to be rebuilt on another site. The complete construction takes around 2 hours.
Isn't it amazing? it perfectly suits the nomadic styler I love...