In the heart of Bologna city center a beautiful design shop called Martino Desgin has recently opened its door.
Situated in Via Canonica, an area which used to be the old Jewish ghetto, Martino Design- owned by two young architects- offers everything one could wish for.
From lamps to chiars, from furniture to plastic jewels, from vases to woolen gloves.
It is definitely an enchanting place. It sells design brands from all over Europe (Pudelskern, Muuto, t-Fish and many many others) and it has a warm and welcoming atmosphere...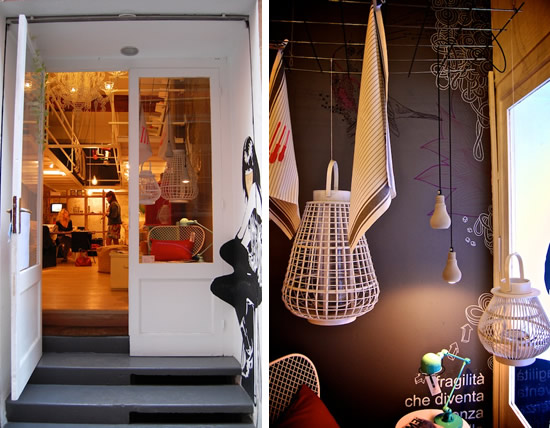 Pudelskern's Tricot Lamp (
http://www.pudelskern.at/whatwedo/whatwedo.html
)
Jielde Loft Lamps (http://www.jielde.com/)
Lolita Lamp
Pouf tricot
Paper armchair
http://www.martinodesign.it