Searching on ETSY for vintage mugs and trays, I have found the adorable things you can see below!
I wonder why I have become so obsessed with vintage...definitely I love the fact that vintage things have been pre-loved and pre-used, they have a story and above all they are unique!!!
Vintage Metal Tray Mint Green Avocado Flower Lap TV Vanity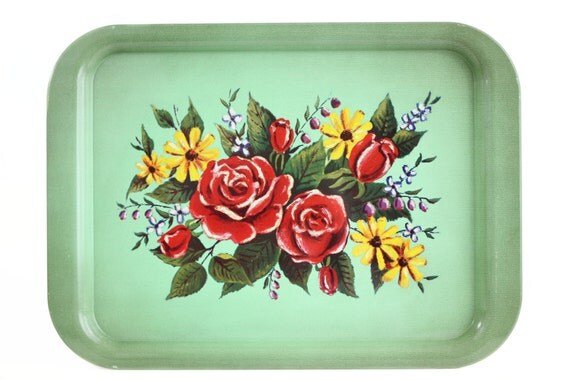 Vintage Metal Tray Yellow White Kitchen Scene Lap TV Vanity Serving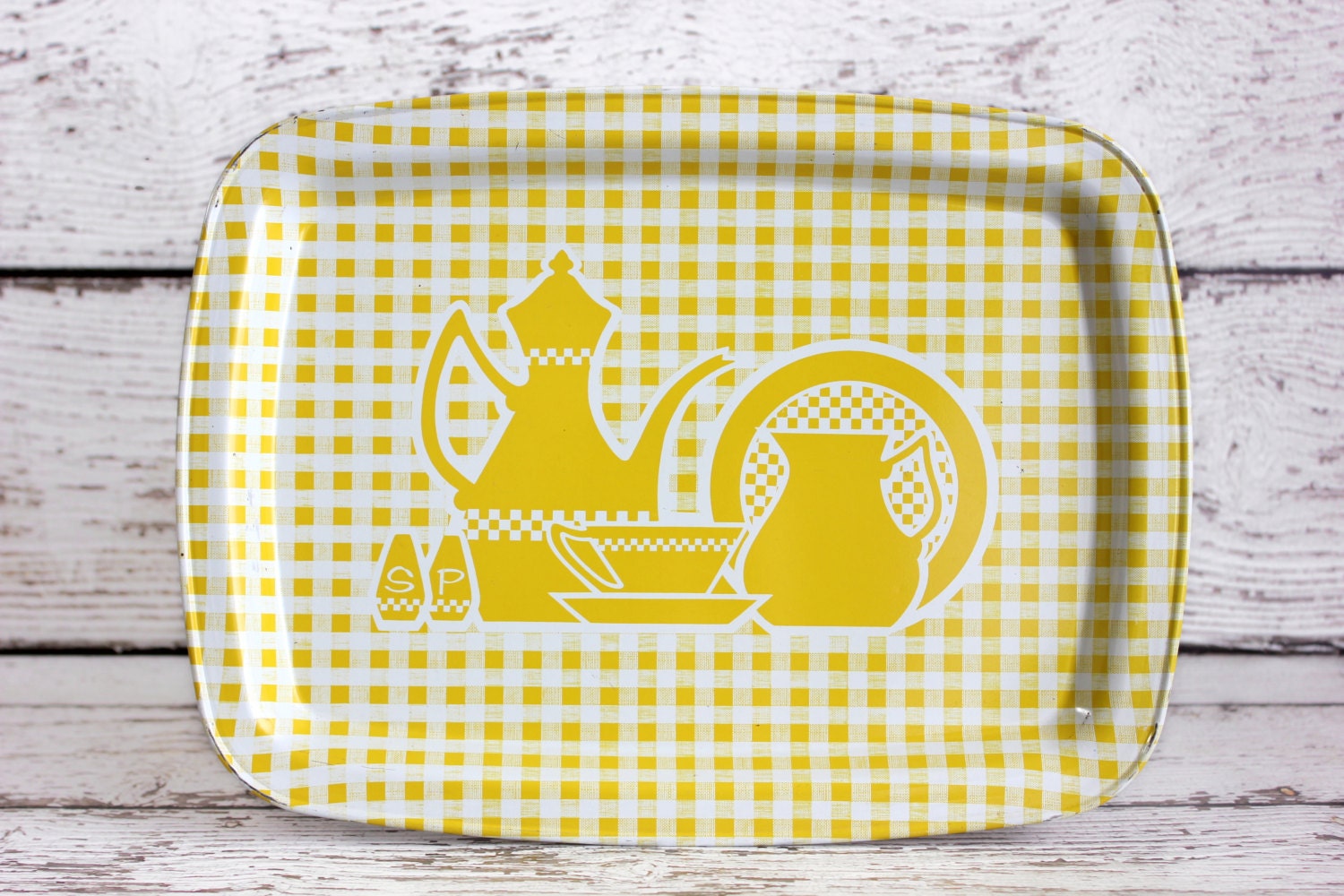 Vintage enamel blue coffee or tea pot. Due Leoni Bassano.